Here we take a look at a range of new distilleries which are set to open soon in Scotland, from eye-catching builds, to long lost names from 'ghost' sites and sustainable projects.
Eden Mill, St Andrews
Scottish distillers Eden Mill recently revealed plans for one of Scotland's first ever carbon neutral single malt whisky distilleries. The £10million venture will welcome visitors to their new home in Guardbridge, St. Andrews this year.
Located within the University of St. Andrews' Eden Campus, power and heat for the stills will be supplied by a local energy network generated by biomass plant and field electricity, and also solar panels installed by the University on the roof of the distillery and nearby buildings.
Portintruan Distillery, Islay
Famous whisky destination, Islay, is set to get another distillery, as planning permission was granted to Elixir Distillers in February 2021 for their Portintruan Distillery.
Born from a love of Islay and its whiskies, co-founders of Elixir Distillers Sukhinder and Rajbir Singh plan to combine elements of tradition and modernity in both design and production for their new distillery.
The design of the distillery features an exterior that ties in with the traditional look of the other south coast distilleries on Islay, alongside some modern touches that reflect the landscape of the site on which it will be built. Inside there will be floor maltings and plans also detail an on-site, a visitor's centre and a multi-purpose educational facility.
Portintruan Distillery is due to open later this year.
Dunphail, Moray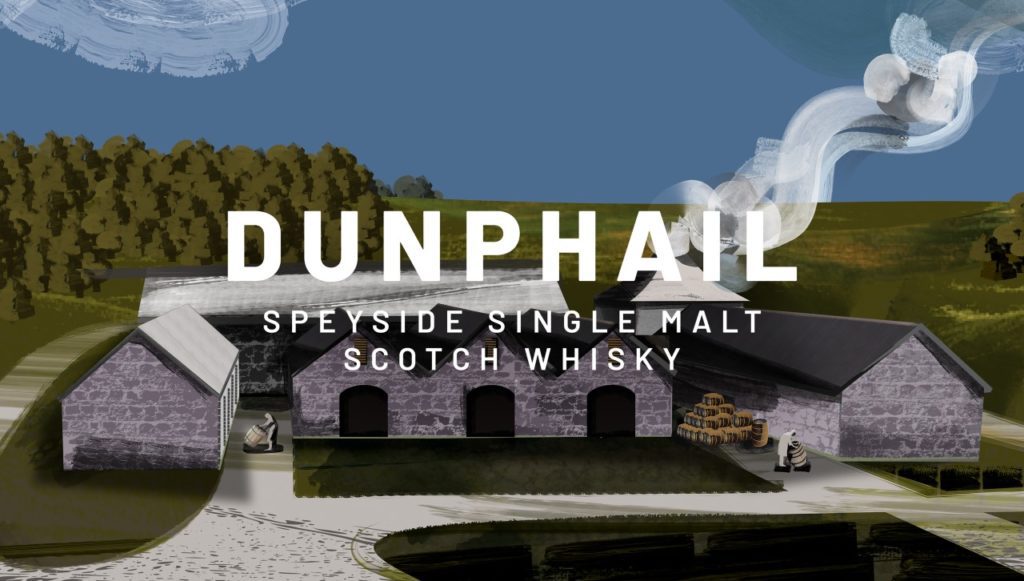 The team behind London's Bimber Distillery confirmed plans to open a new Scottish whisky distillery in Dunphail, south of Forres in the Highlands in 2021.
The Scotch whisky distillery will combine tradition and modernity into both its appearance and its production processes.
Dunphail Distillery will feature a floor malting facility and traditional kiln designed to process 100 per cent of the distillery's locally sourced barley, as well as a modern visitor centre, blending rooms and dunnage warehousing.
The distillery aims to produce a full-bodied, fruit-forward spirit in both unpeated and peated styles, and plans are to open the distillery this year.
Benbecula Distillery, Benbecula
This outer Hebrides distillery plans to start distilling by this summer. Owned by father and son team, Angus E and Angus A MacMillan, the duo have also recently released a whisky, rum and gin under the MacMillan spirits brand.
Benbecula Distillery will pay homage to the island's rich maritime heritage. These include a storytelling corner, a seafood bar and a Lighthouse offering 360 degree views over Benbecula looking as far as Skye, Harris and the Monach Isles.
Benbecula Distillery has the ambition to be producing 500,000 bottles of whisky per year and it is estimated that this will create an initial 10-12 local jobs.
Port Ellen, Islay
Back in 2019, Diageo submitted plans that would see the Islay distillery reopen more than 35 years after it was closed.
The detailed plans set out proposals following community engagement and pre-application consultation with key stakeholders.
The distillery's buildings, which are located on the south coast of the island, have gone through many changes since it first opened in 1824, with the distillery closing and largely being demolished in the 1930s, before being rebuilt in the 1960s. Following its most recent closure in 1983 very few of the original buildings remain.
It is thought that Port Ellen will be brought back into production in a combination of modern and heritage buildings housing both traditional and innovative approaches to distilling.
The historic distillery is set to open this year.
Port of Leith, Edinburgh
Foundations were laid for The Port of Leith Distillery in 2020. The building is a vertical distillery which will rise 40 metres above the quayside, a stone's throw from the Royal Yacht Britannia.
The flagship distillery – due to open in 2023 - will feature a top floor double height whisky bar, with views to Edinburgh Castle, two copper stills and the capacity to produce up to million bottles of single malt a year.
Rosebank, Falkirk
Ghost distillery, Rosebank, is set to reopen this year after its redevelopment under new owners, Ian Macleod Distillers.
Situated on the banks of the Forth and Clyde canal between Edinburgh and Glasgow, the famous distillery lay dormant for a quarter of a century, after it was mothballed in 1993 by former owner UDV (now Diageo) and its maltings were converted into a restaurant.
At the time, it was feared the whisky - which was often referred to as the 'King of the Lowlands' – would be gone forever, until Ian Macleod Distillers acquired the Rosebank brand and last remaining stocks in October 2017.
In January 2019 they were granted permission to revive the distillery and have since been putting plans in place to breathe new life into the grounds.
Cabrach, Moray
The Cabrach, a remote, upland area in the North East of Scotland, was a once thriving community of over 1,000 residents and a legendary haunt of rebellious Jacobites, illicit distillers and smugglers.
Now, after announcement of multi-million-pound funding in 2021, it will be home to a distillery and heritage centre.
Moves to regenerate the area as a sustainable community have been driven by The Cabrach Trust, who confirmed it secured the £3.5million needed to activate this anticipated project which will be delivered in harmony with the natural environment of the Cabrach.
Tours of the site are part of this year's Spirit of Speyside Festival, and have sold out, showing the interest from whisky fans in this historic development.
Uile-bheist distillery and brewery, Inverness
Inverness' first distillery in 130 years opened earlier this year, reconnecting the highland capital with its proud but lost whisky and brewing history.
The £7.5m Uile-bheist distillery and brewery on River Ness, powered by a low carbon Sustainability centre on site, is tipped to attract 100 tour visits per day in peak season.
Future phases will see the creation of a distilling 'campus', with increased capacity, a bonded warehouse with shopping plus enhanced tap room, tasting and visitor spaces.
Inverness, once Scotland's malting hub, was home to the Glen Mhor, Glen Albyn and Millburn distilleries, with rare bottles still fetching high prices.
However, the distilleries were all shut in the infamous 'whisky loch' days of the 80s, when global production outstripped petering demand, leading to closures across the highlands.
Uile-bheist, Gaelic for 'monster', is the first distillery to open in the city since 1892, with the first sought-after casks being filled.
One to watch
Machrihanish Distillery, Campbeltown
While this new distillery won't open this year, it will break ground in 2023.
The plans for the distillery come from the owners of the Isle of Raasay Distillery, R&B Distillers, who want to add a second single malt whisky brand to their portfolio by building The Machrihanish Distillery to create Campbeltown's first farm-to-bottle single malt.